Ethnic Foods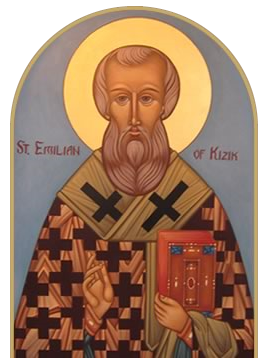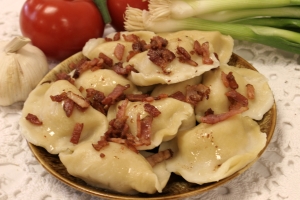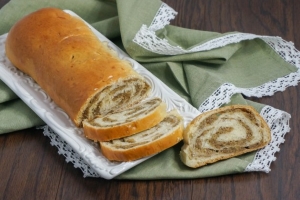 At St. Emilian Byzantine Catholic Church we like to keep the tradition of various ethnic foods alive.
During Lent, and also in the Fall, we make pirohi for sale. We offer potato/cheese, potato/kraut, kraut, and prune for $10.00 per dozen. They are prepared, cooked, and frozen in St. Emilian's Hall. We use real potatoes, shredded mild cheddar cheese, kraut, and real prunes.
Also available are our nut, apricot, and poppy seed rolls for $15.00 per roll. They are also made in our hall kitchen from a time honored recipe with real walnuts, apricots, and poppy seed. They are ready to serve — no baking required, just thaw and serve.
Our homemade Chicken Paprikash and Halupki (Stuffed Cabbage) dinners are available for $14.00 each. We also offer our homemade Halushki (Cabbage & Noodles) for $5.00 per 3 cup package.
Sales are on the first Tuesday of the month from 6-7 PM in the church hall.
Saturday sales may be scheduled throughout the year. Check the Upcoming Events page every month for details.
For more information please contact:
Chuck Fricke, Ethnic Foods Coordinator
cfricke@roadrunner.com